Sensitive products call for demanding logistics processes – Schmechel is rising to the challenge
Daily operations are increasingly posing us with complex tasks that can only be mastered by specialist companies with particular expertise and, most important, with excellent equipment.
One single provider cannot be the right choice for all types of goods and for all transport requirements. If the goods are not particularly critical then considering the lowest-price company, or the one with the broadest offering may well be possible.
However, as soon as temperature-sensitive drugs, consumables prone to theft, or other goods demand a secure logistics chain the picture for buying in logistics services changes. Only a very few companies in Europe, and they include Schmechel, have their own large fleet of trucks which are fully equipped for temperature management and the utmost in security. This is linked to complex process management and a high level of competence for end-to-end requirements for transport, storage or developing customized logistics solutions.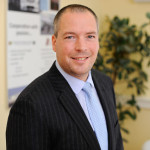 In future, even more as our customers' partner, we want to increasingly solve extensive tasks, increasing our expertise in special product groups and complex supply chains.
Our long-standing excellent relationships with our customers confirm that we should continue along the path we have taken, making ongoing investments in expertise and equipment, always making sure that we stay ahead of the rest for brand new and individual requests.
Don't just take our word for it: the flexibility of a large fleet, our experience in GDP-compliant workflows and also our tried-and-trusted, certified processes for a successful "high-end logistics" for your goods.